So its 48mins away till my a month since my bby bro has been gone . it seems like it has been eternity ! Brandon's 18th birthday was the 2oth & he wasnt here to celebrate it . August 22nd , 20o9 had to be the worst day in my life . i seem to lose the people im close too , so does this mean dont get close to people ? i would love to have one day wit you , juss one day i would cherish it forever . never would i want it too end , we'd do everything under the SUN !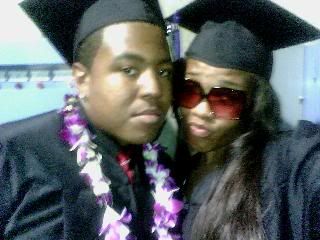 This has by far been the craziest thing that could happen to me this year . it was juss yesterday you was aimin me tellin me to come to the kickback yall was havin for your dad. & i kept tellin you i was gonna find a ride , & yu sed be honest are you gonna come . & i sed i doubt it ! i wish i would have never did that , ckuz i always ask myself if i was there would you had been safe , & would you still be here ? would i have cried over 50 million tears? i dont think i can take this much longer. i remember AUGUST !st, 20o9 after i got my tattoo i was in yo area at my sister house , you told me to stay there you'd be home in a few. took you like 6hours to get home but i wasnt trippin cuz always make me laugh , when i showed you my tattoo you told me i had to stop , or get yo name . & i was like SIKE what i look like gettin yo name on me . now i find myself tryna make my way to the tatt shop ! this is the craziest thing in life . June 18,20o9 a day i will never forget , you made me so proud !
i still cant believe someone could juss take your life like that , i dont wanna face the fact that your gone . but oneday i guess im going to have to face it ! i hope that they are dyin inside from taken an innocent life ! of a boy that made everyone's LIFE ! i think you were GOD'S GiFT truly sent here to make people happy & laugh at your nasty lil jokes ! But as they say GOD wouldnt put anything on me that i couldnt handle , well i dont think i can handle this . so what am i posed to do ? GOD is punishing me i swear but i cant be mad at him! now may you
REST iN PARADiSE
!
-i Love you
Brandon Jamal Perry
! Your the best little brother that a girl could ask for !